Aeration and seeding
Each year during spring and summer, your yard goes through a lot of stress with heat and droughts. Aerating the yard in the fall helps loosen the soil, bringing oxygen and fertilizer to the roots, increasing root growth.
With aeration and 100 percent weed free seed this service is designed to bring your lawn back to life after the hot summer. This along with our fertilizer program will help your yard stay looking good all year long.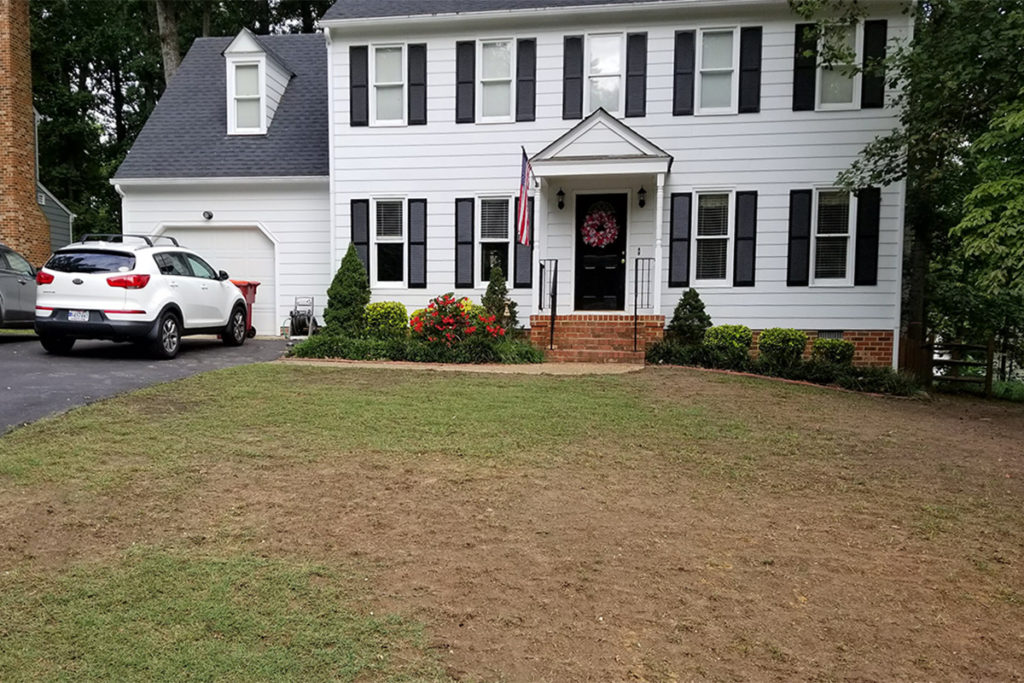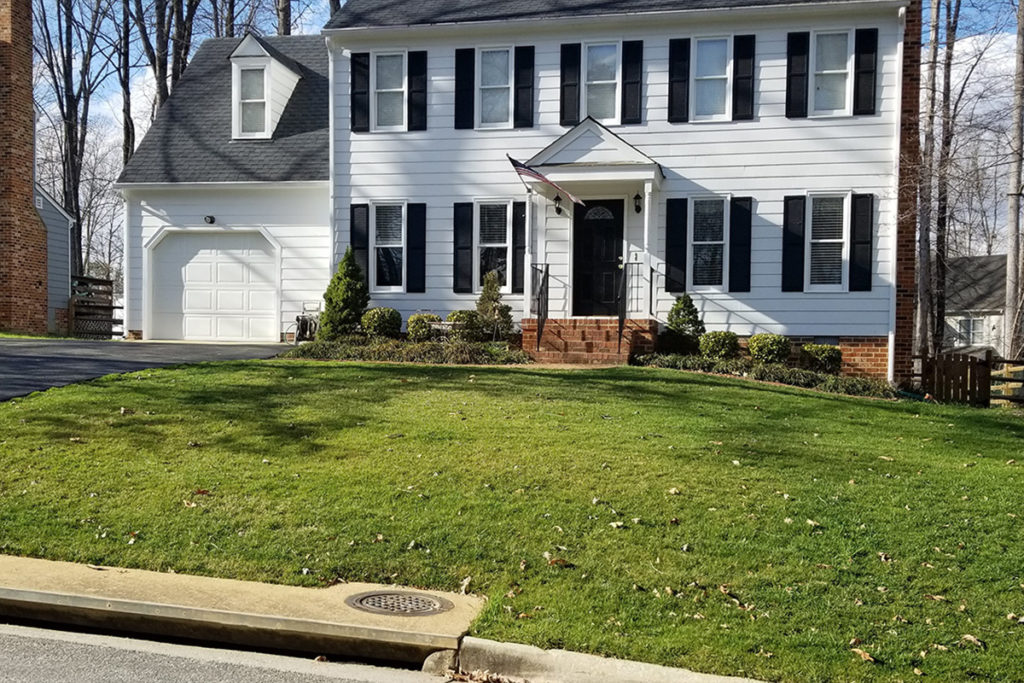 ← SLIDE →
Before / After aeration + seeding, Chester VA