Landscaping Services
Whether you're building a new home or looking to refresh your current yard, our landscaping services can make your outdoor living area look its best.
Fertilization
The application of fertilizer is another part of maintaining a healthy lawn. Our fertilizer program provides you with six treatments throughout the year and lime as needed. Most yards in Chesterfield and surrounding areas are acidic and require lime treatments once or twice a year.
Aeration and seeding
Each year during spring and summer, your yard goes through a lot of stress with heat and droughts. Aerating the yard in the fall helps loosen the soil, bringing oxygen and fertilizer to the roots, increasing root growth.
After the yard is aerated, we apply around 4 pounds of grass seed per 1,000 square feet to fill in any bare spots and bring life back to your yard. Annual aeration and seeding is key to a maintaining a beautiful, healthy lawn!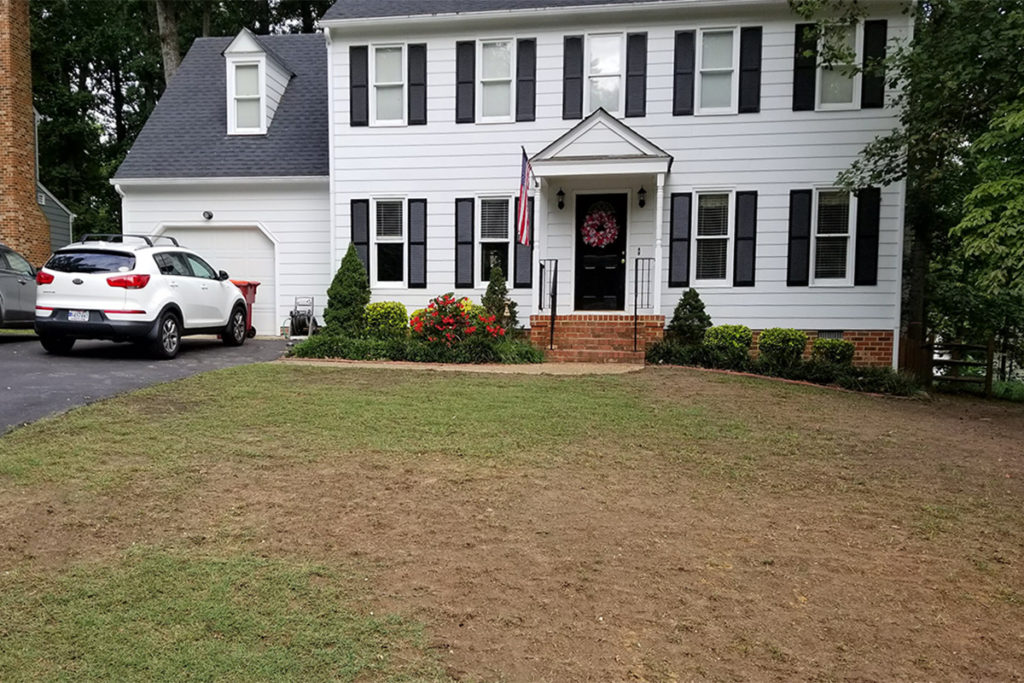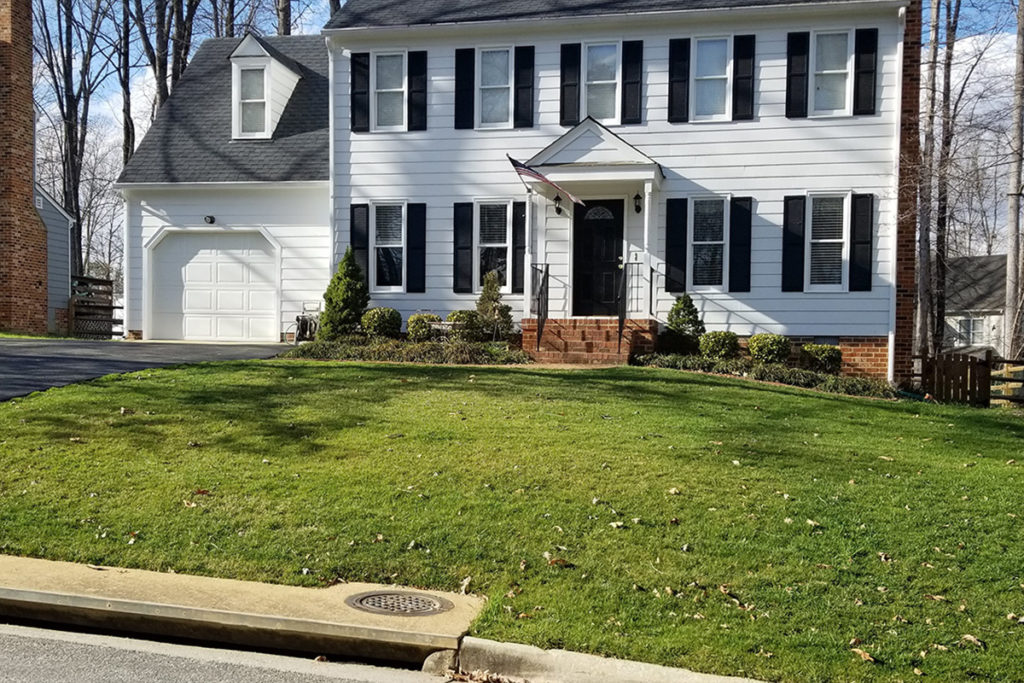 ← SLIDE →
Before / After aeration + seeding, Chester VA
Spring clean up
Winter can be rough on your yard. When the weather starts to warm up, we will clean up any limbs, debris, or leaves to get the yard looking great for spring. If the shrubs need a haircut or the beds need a little mulch, that's great. You got it!
Shrub & Hedge Trim
Pruning hedges can be tough without the proper equipment. Leave the hard work to the pros. We follow all nursery standards for pruning shrubs and hedges. Well-maintained shrubs make the landscape look very neat and clean.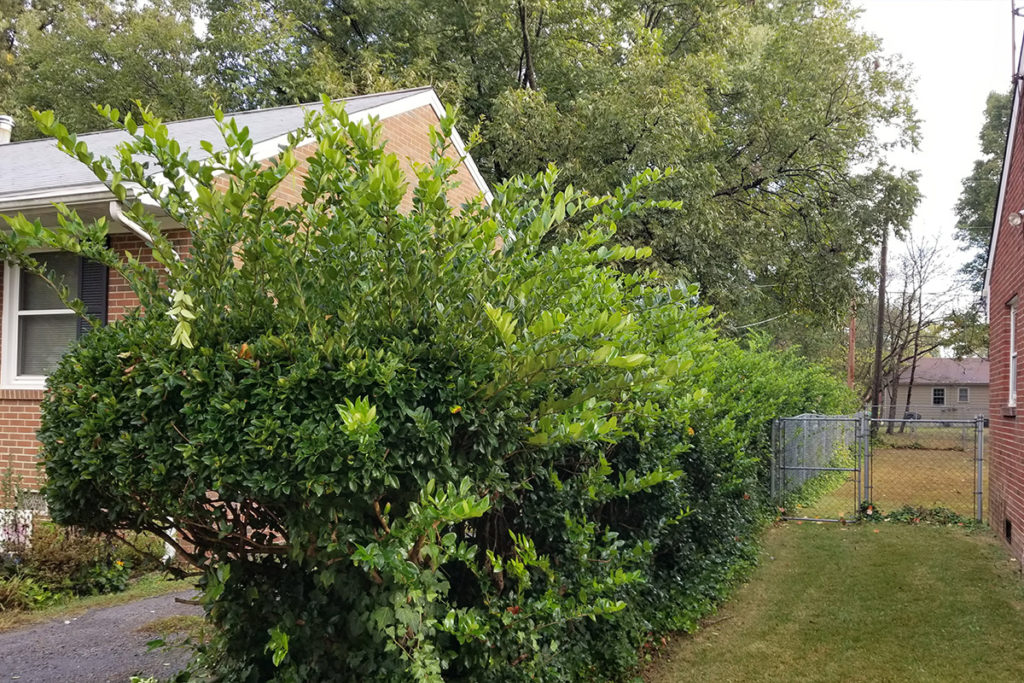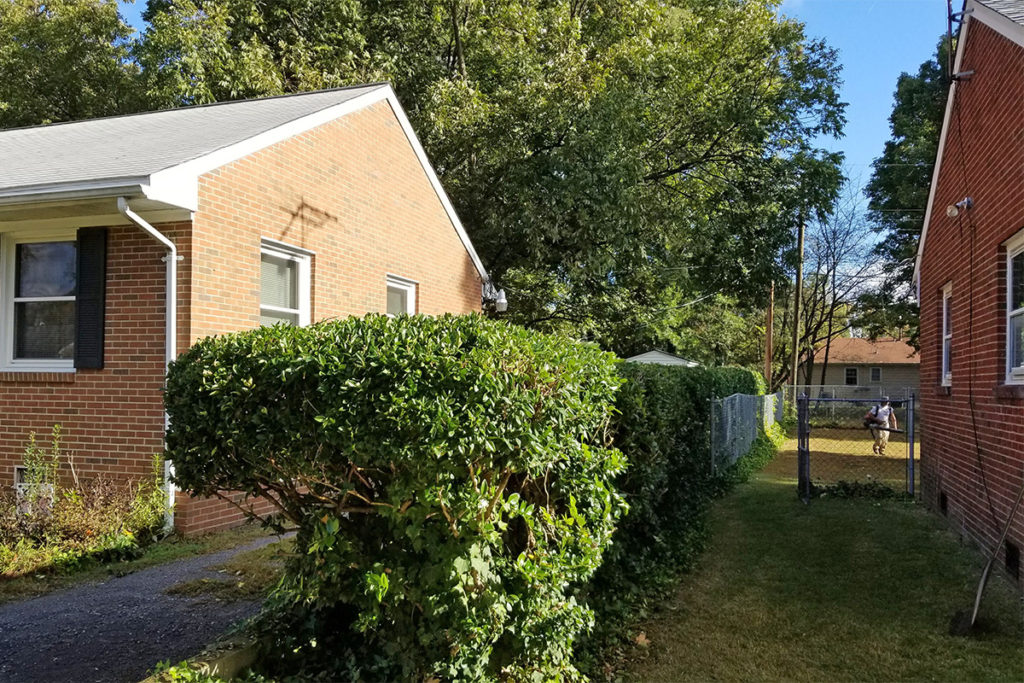 ← SLIDE →
Pruning Shrubs in Chesterfield, VA
Mulch Service
Mulching is a great way to make the landscape of your home stand out. Applying mulch annually or twice a year helps keep weeds away, prevent soil erosion, and brighten up your yard. We provide weed control in the mulch beds all throughout the season.
Annual Planting
Annuals are flowers that need to be planted each year, like petunias, marigolds, and zinnias. They add color to your landscape, giving it a bit of pop. We offer the planting of both summer annuals and winter annuals to keep your landscape bright and colorful throughout the year.
Weed Control
Weeds driving you crazy? Can't blame ya! Lucky for you, weed control is included in our fertilizer program on an as needed basis.