Snow Removal
Snow removal is a service we offer to our commercial clients. As residents of Chesterfield know very well, winter time in Virginia can bring unpredictable events. Business owners need to know that their employees and customers can reach their place of business no matter the weather. Sign up for our snow removal program to make sure your parking lot is plowed, sidewalks are shoveled, and ice melt is applied to prevent slipping and sliding. We also offer pre-salting surfaces for an inch of snow or less.
Don't let winter freeze your business!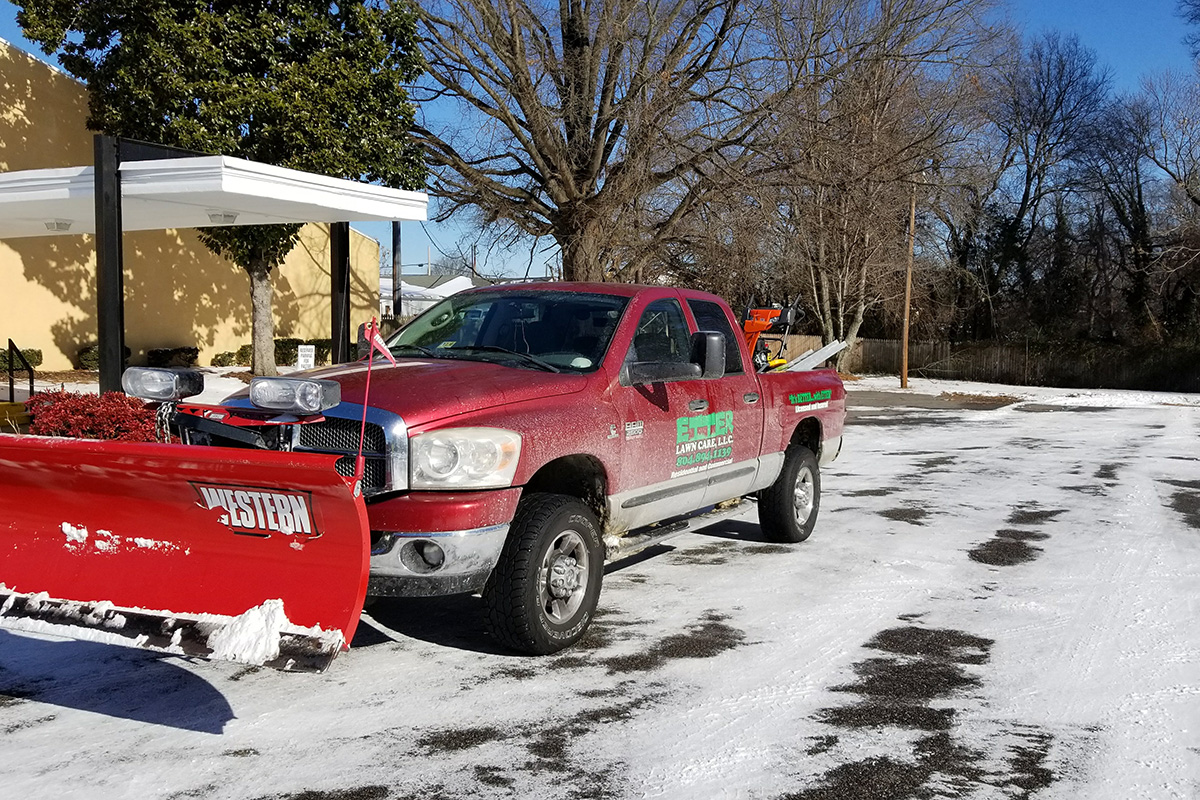 We're ready to go at the first sign of snow!